Chalk Talks: Episode 4 - Exclusively Eastbourne
Chalk Talks is a business podcast presented by Switchplane's Head of Marketing, Garry James, which tells stories about businesses and organisations in the south east from a range of different sectors, how they have been affected by COVID-19, and their inevitable shift to doing more online. The fourth episode features Carl Stanger from Exclusively Eastbourne, who let self catering accommodation in and around the town.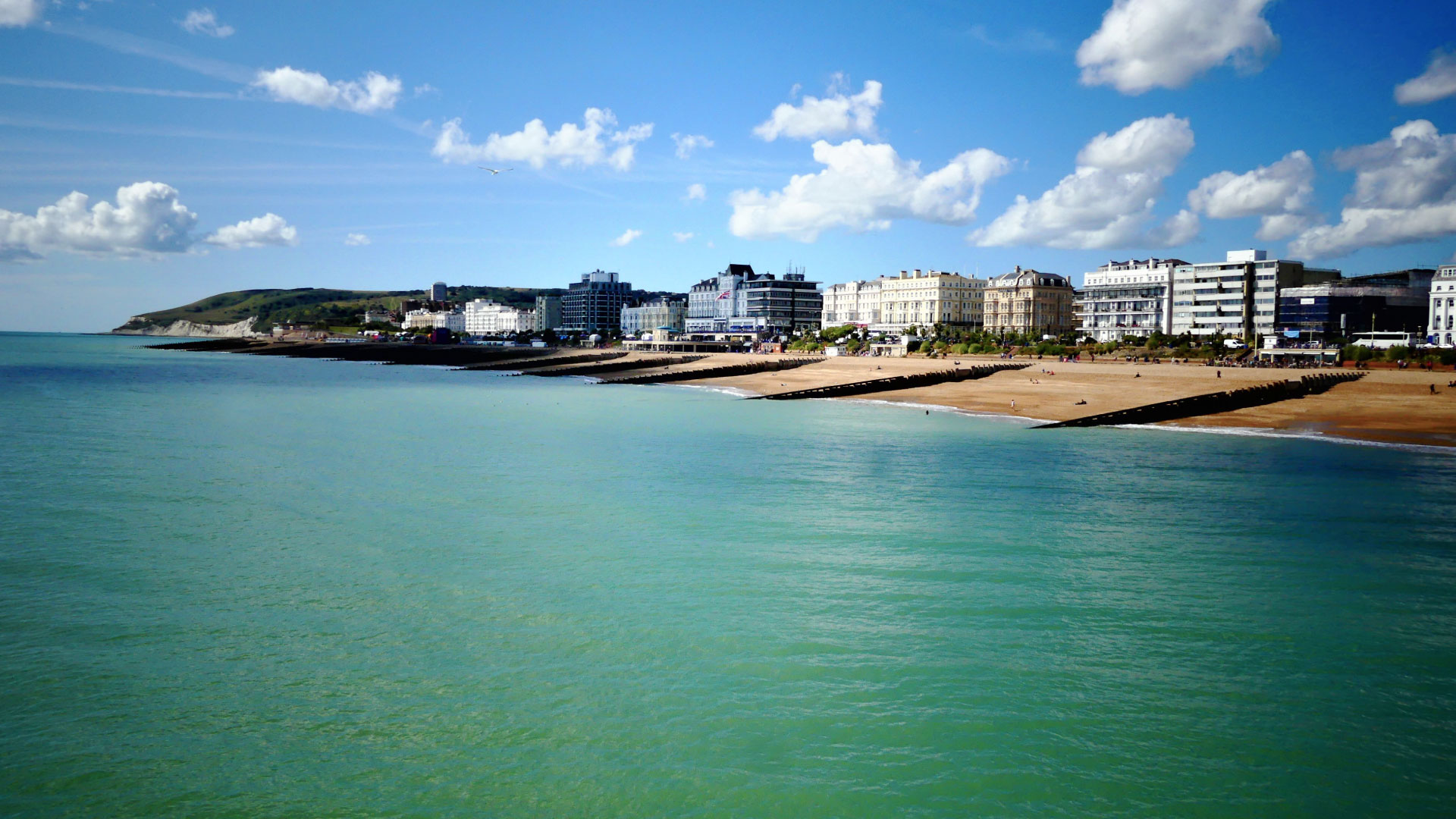 Background:
Prior to launching Exclusively Eastbourne, Carl and his wife Sarah worked in marketing and PR in London, working with international travel companies. After having limited time in the capital and the arrival of a child, they decided to escape to Eastbourne and bought a bed and breakfast. They had done their research; although Cornwall and the Hebrides seemed idyllic, they're remote and have narrow seasonal windows. They knew they'd need longer term occupancy for their B&B too, so Eastbourne ticked the right boxes: tourism in the town contributes £388 million to the local economy and supports over 8000 jobs. Eastbourne's location within easy reach of Brighton and London seemed perfect for them.
Carl and Sarah tried to bring something new to Eastbourne through their Grade Two-listed guesthouse, by offering self-catering accommodation. They recognised that guests were looking for freedom on holiday, rather than being cooped up in a hotel room. After building up and selling this business on, they launched Exclusively Eastbourne.
Exclusively Eastbourne is a family-run independent specialising in higher end holiday homes in sought-after areas around the town. They now have 65 properties on their books and believe their national and international guests can book with confidence, knowing they'll receive an "insane level" of personal service.
The idea for the business came about when one of their guests at the original guesthouse decided to buy a flat next door and needed help renting it out. From here, the seed grew, and Carl, Sarah and their team now look after the finances, marketing, cleaning, and guest management for their property owners, with personalised service on a case-by-case basis.
All of their staff are based in Eastbourne and know the properties and the area intimately, so they can easily make property recommendations to their busy guests upon booking, and share links to their 3D tours to help with the decision. They also let their properties through Airbnb and other web-based services to increase the numbers of bookings they receive. As of 2019, they had had a great year with plenty of bookings and were slowly expanding their properties and staff. With lots of prebookings already in the calendar, they envisaged another great year for 2020.
Key problems faced as a result of the coronavirus pandemic:
In March 2020, as the government announced the COVID-19 lockdown, Exclusively Eastbourne received mass cancellations for their properties. Carl felt a responsibility in multiple areas; to the guests, to the staff, and to the property owners, and naturally he found this very stressful to deal with. Guests were cancelling for bookings occurring throughout the year, even up to October.
At the start, Carl tried to fight it, as guests had paid deposits with cancellations covered in the terms of booking, but eventually he gave up and provided refunds, hoping people would schedule in the future.
Changes made within the business throughout COVID-19:
Once he'd eased into lockdown, Carl started to feel more positive about getting through lockdown and coming out the other side. He remained open and honest with all parties concerned.
Whilst numerous accommodation providers shut down entirely, having looked at government guidelines, Exclusively Eastbourne realised they could provide accommodation to key workers working locally, to those who couldn't reach their international homes due to closed borders, and to those seeking emergency accommodation. This slight pivot based on the government rules has meant they can survive, tick over, then regroup at the end of it.
What does the future look like?
As of July, things are starting to look more positive with the latest government advice allowing the hospitality industry to reopen its doors. Exclusively Eastbourne has noticed an increase in the number of people checking out properties on their websites. Whilst customers are still nervous to book, they are getting in touch and enquiring. On the whole, Carl doesn't think the public will feel much like international travel this summer, but that in turn presents opportunities for holidays in the UK - plus self-catered, sole-use properties seem like a safe, isolated option. Exclusively Eastbourne are offering refunds should government advice change further.
Carl is, however, worried about the collateral damage to tourism in Eastbourne. He had previously noted difficulties that some hotels and B&Bs were having, due to a combination of a lack of investment and prices not going up. It's also not possible to convert some of these buildings into residential accommodation, making options limited for many owners. Despite his fears, Carl and his team are trying to drive growth where they can, passing on their passion for Eastbourne and encouraging guests to take part in local activities and tours. He loves selling Eastbourne to national and international tourists, and hopes for more council support in this going forward.
With Exclusively Eastbourne properties now opening again with higher levels of cleaning, no in-person check-ins, and PPE equipment for staff, Carl is confident Exclusively Eastbourne will come out the other side of the coronavirus pandemic. He awaits international demand in 2021, whilst focusing on UK demand for the remainder of 2020.
To listen to Episode 4 of Chalk Talks and hear our interview with Carl at Exclusively Eastbourne, visit Anchor FM, or find Chalk Talks via your usual podcast platforms.