Chalk Talks: Episode 6 - Switchplane
Chalk Talks is a business podcast presented by Switchplane's Head of Marketing, Garry James, which tells stories about businesses and organisations in the south east from a range of different sectors, how they have been affected by COVID-19, and their inevitable shift to doing more online. The final episode of the first series features Joel Fielder, one of the directors at Switchplane.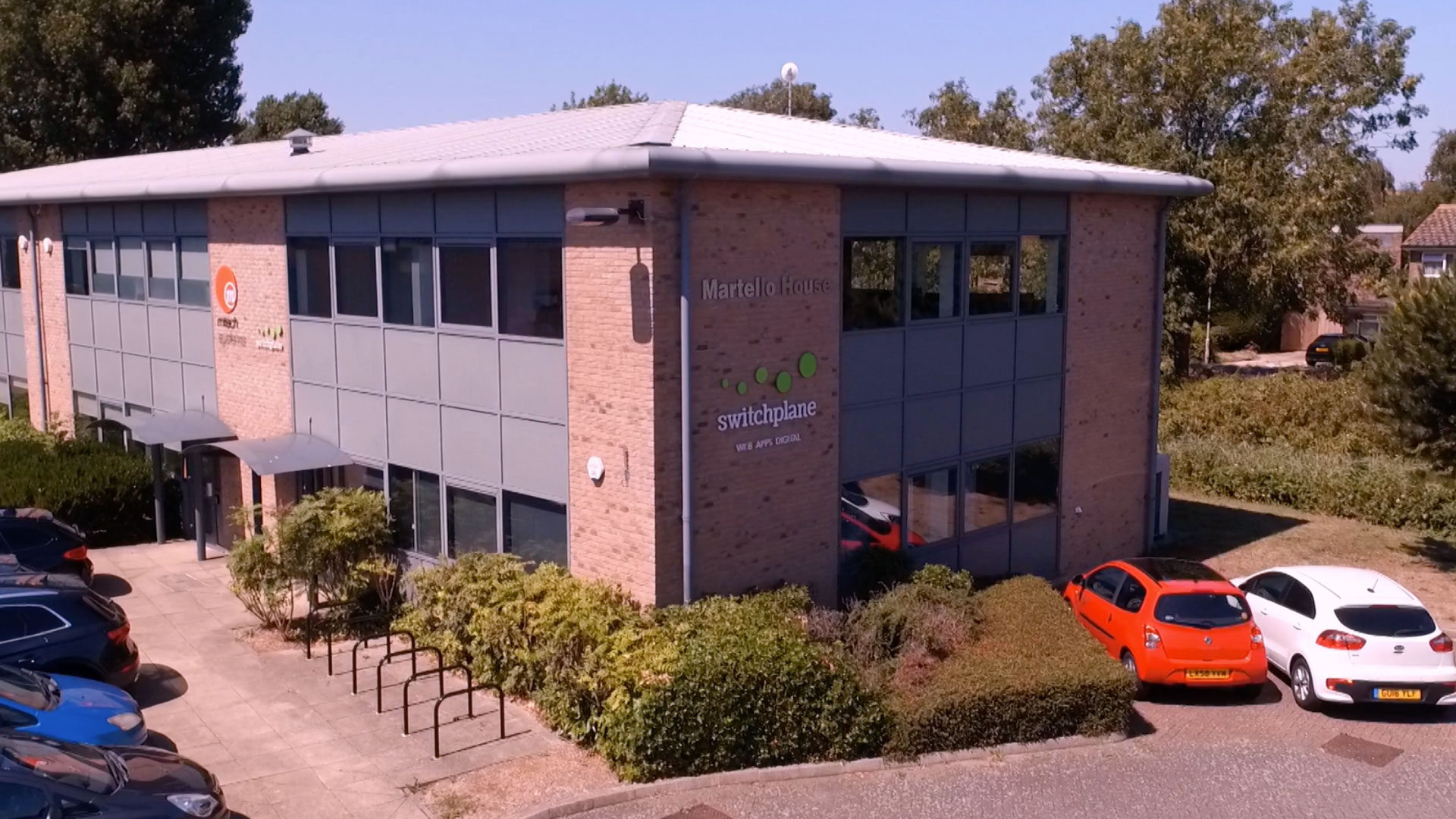 Background:
As you'll probably have read elsewhere on this site, Switchplane is a custom software agency working with medium-sized companies to help them save time and money by removing repetitive tasks. The main business model is monthly retainers, as we build custom software on an ongoing basis.
Switchplane was founded by brothers Joel and Tom Fielder in 2003, along with two other partners. Joel's degree was in Music and Sound Recording, but he learned coding at a professional audio company during his placement year. After graduation, he decided not to follow a career in music production; he sought a similar role to his placement position, but as this was just after the dot com crash, IT budgets were being cut and few jobs were available.
It was never Joel's intention to start his own business; if he were to have his time again and knew he'd end up in the same position, he'd have spent a year after university doing a business course to understand the basics. Instead, he learned on the job, often through failures and mistakes. As a result, it took a long time to build up the business.
At the same time, Tom had been doing a webmaster course which taught him about the infrastructure of the web; knowledge that Joel didn't have. By teaming up together - through both needing a job at the same time - they immediately had a base of website building skills that complemented one another. During the first five years, Joel and Tom learnt a lot about finance, pricing, and marketing along the way. In 2008, after the other two partners exited the company, they took out a five-year lease for their first office in Eastbourne and started to treat it as a proper business. Tom would do the majority of the coding with Joel handling the commercial side of the business.
At this time in 2008, Switchplane was offering bespoke software to help small businesses with productivity, by coming into a business, finding time-saving processes, creating software, and freeing up staff time. Although Joel and Tom knew their strengths, due to the size of the business at the time they often lacked resources to get that message across effectively, lacked capacity to take on larger clients, and found it difficult to get in front of those larger clients to propose and deliver work on an ongoing basis. This meant that Switchplane offered more of the traditional web agency work - website design, graphic design, magazines, brochures, leaflets, and signage - with moderate success. Whilst Switchplane had a premium product to offer, the company was stuck attracting smaller businesses. As the business slowly started to grow and take on new clients, Joel and Tom started to work with a business coach, Martin Riley, to help get some basics in place and take the business more seriously.
In 2017, Joel and Tom realised that Switchplane was overexposed to a particular client and wanted to eliminate that risk in the business, so therefore planned for the potential exit of that client, diversifying the business, and bringing in an internal Marketing team to work alongside the Development and Operations teams. In 2019, the overexposed client decided to stop working with Switchplane and take their development in-house; the focus for the year was then on replacing this client, which was completed by the end of the year.
2019 ended up being a great year, and we were all confident going into 2020, especially with the launch of our own product on the horizon.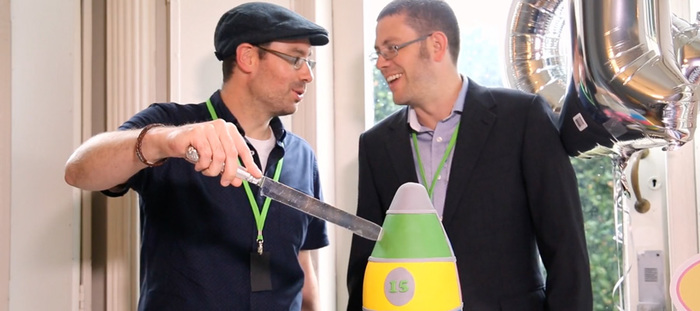 Key problems faced as a result of the coronavirus pandemic:
Before lockdown was put in place, we analysed our clients and realised that many within the travel industry may have to close their doors, which would effectively cut their spend with us. Unless there was government support, we'd basically have to shut the business, as losing their revenue would mean the business would no longer be viable.
When lockdown was announced, as expected, Switchplane's travel clients did pause their budgets as their own businesses suffered.
Changes made within the business throughout COVID-19:
The furlough scheme was announced, which helped significantly, and all staff moved to remove working. This move was fairly easy for Switchplane as the company was already cloud-based; all of our data could be accessed from anywhere via an internet connection - ideal for remote working. The priority was making sure people had the right equipment to do their job from home.
With some client budgets on hold, we spent our spare time developing our own product. Switchplane normally works with a small number of clients on an ongoing monthly basis, building custom software to help make their businesses run more efficiently. However, with the aim of diversifying the business, we decided to create our own "Software As A Service", or "Saas", product. This is a piece of software that we'd own and market ourselves, instead of building it for a client.
Our first product is called Julia; it's an app and website for Allied Health Professionals in the UK to manage their CPD better. This product had been bubbling away in the background throughout 2019, but with the extra staff time available, we've been able to invest more time in Julia and get it ready to launch sooner than originally planned. We had already spent six months completing market validation work, so it didn't feel like a risk to invest our time in this and accelerating our plans, especially as its use relates to healthcare.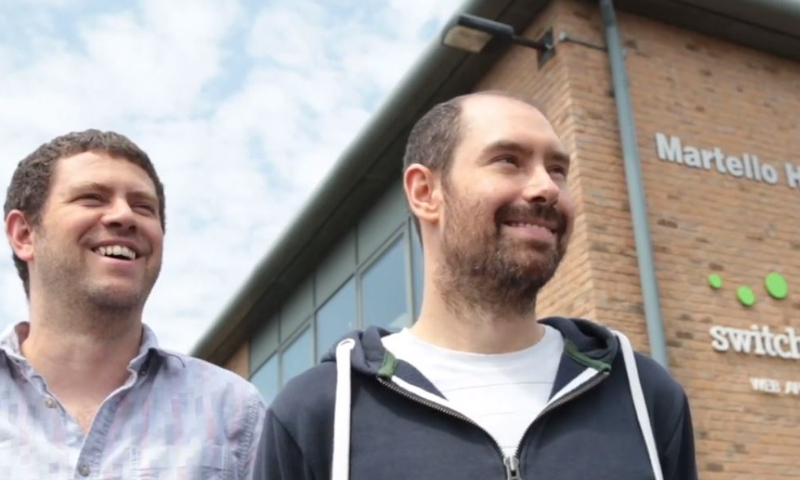 What does the future look like?
Now, half way through 2020, Joel is confident that the company will survive. If Switchplane can bring back budgets that were put on hold, as our clients' industries recover, or replace this loss in spend, then Joel considers that as a win. Joel also wants to focus on Julia and prove that the business model works.
Overall, Joel's proud of the business that he and Tom have created. It's been a good journey, even though he may have made changes in retrospect. Despite mistakes in the past, he's pleased with the business knowledge he's gained and the excellent team he has around him. We work with some nice businesses and generally do a good job, in a relatively relaxed manner. He feels like we've actually only completed step 1 of the journey and we've still got a long way to go - and we have the team and resources in place to do so.
To listen to Episode 6 of Chalk Talks and hear more from Joel Fielder at Switchplane, visit Anchor FM, or find Chalk Talks via your usual podcast platforms.