Chalk Talks S2 Ep1 - Government with Caroline Ansell MP
Welcome back to Chalk Talks Season 2, our podcast focusing on conversations with business owners and public officials about different aspects of business. Episode 1 of this series features our first guest, Caroline Ansell, MP for Eastbourne and Willingdon, who will talk to us about government and the local economy.
This first episode of the season covers Caroline discussing:
Support for local businesses
Businesses that are striving in the current climate
General advice for businesses in 2021
The digital industry in Eastbourne
You can listen to the episode now in full via Anchor FM, Apple Podcasts, or Spotify and have a quick skim of the highlights below.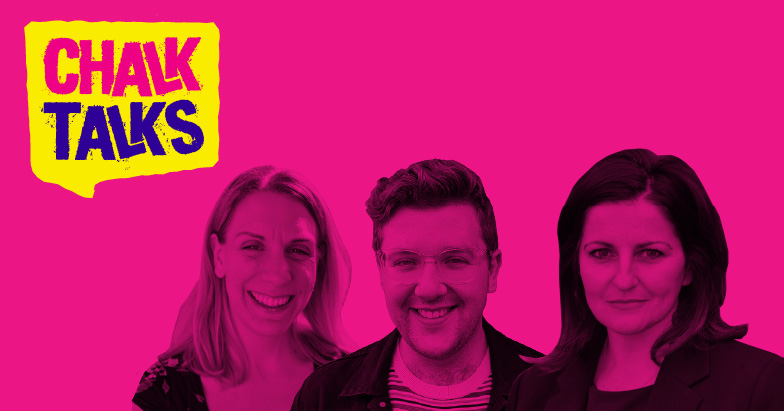 Local business support
Some of the important takeaways from Caroline regarding support for local businesses include contacting the local council as a source of direct grant funding, as they are managing funds from central government; seeking free business advice from Locate East Sussex, Eastbourne Unltd Chamber of Commerce, and the Federation of Small Businesses; and writing to Caroline herself for advice.
Businesses striving in the pandemic
Caroline has encountered a range of businesses during the pandemic, some of which are suffering, but some of which are striving and growing, catching the wave. These include manufacturers moving from gin to hand sanitiser, and from fashion to PPE. There's business creativity, opportunities, and ways companies are doing their bit to play their part in the public response to the pandemic.
The digital industry
Regarding the digital industry, Caroline believes it is "critically important" in the town. She says she is a cheerleader for digital businesses and wishes that "we could be recognised as this place of digital creativity" - something she has spoken about in Parliament. Caroline acknowledges that some of these providers and partners in the town are somewhat unrecognised and unknown, so is supportive of Chalk and our efforts to connect people: "it's an important mission[…], not least for us to really attract people in, but to put Eastbourne on the map". She will do all she can to put firepower behind supporting local young people get into local digital jobs, rather than losing them to bigger cities.
If any local business owners have a golden bullet of what's missing, they can get in touch with Caroline. She can then contact the relevant minister and ultimately look to connect a business (or cluster of businesses) with that golden bullet with those who do actually change policy.
During this episode of Chalk Talks, Caroline also discussed her work on closing the digital divide, where people in the town don't have access to technology or the internet - especially at a time when so much is being done online and through online video platforms, including public services and healthcare, and also when people are starting out in their careers.
Caroline was also able to update us that progress is being made towards fibre and 5G in Eastbourne, although highlights that it's down to people's choice to invest and show ambition towards adopting these technologies within their businesses. She raises that some people in the town have contacted her about their 5G safety concerns, but Caroline reassures them that this technology is considered safe and is an important investment; without it, we risk being left in the shadows.
The future
Once Chalk expands and we have more businesses connected and engaging with one another, Caroline commits to speaking with us about the changes that we as a group consider would be useful for the digital industry in the town - especially as her support for digital and creative was part of her manifesto.
It's a great partnership for putting Eastbourne on the map, looking ahead to the future and telling a different story of a vibrant, forward-looking town.