Chalk Talks S2 Ep5 - Starting A Business During The Pandemic - With Hope & Graze
Season 2 of Chalk Talks focuses on conversations with business owners and public officials about different aspects of business. Episode 5 of this series features Nikki Elliott-Taylor of Hope & Graze.
In this episode, we speak to Nikki about her experience in starting a business in the middle of the pandemic. Nikki lost her job due to COVID-19, then used her initiative to start a business from scratch.
You can listen to the episode now in full via Anchor FM, Apple Podcasts, or Spotify, or have a quick skim of the highlights below.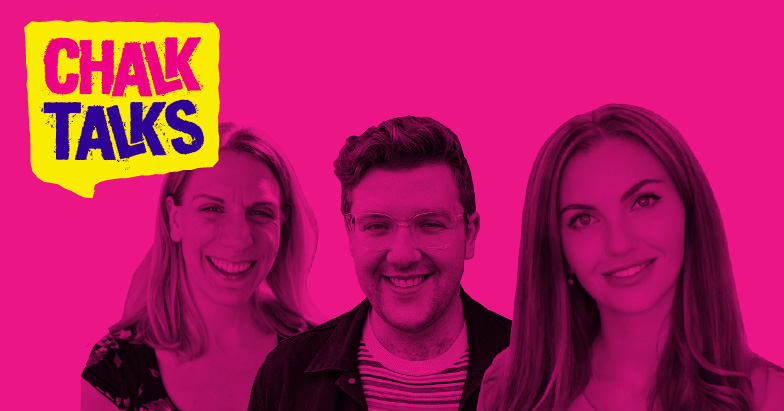 Background
Hope & Graze offers amazing savoury and sweet grazing platters and boxes, filled with lovely meats, crackers, cheeses and dips - and even grazing tables for events. They're great for birthdays, picnics, events, or simply as a weekend treat.
Nikki has been in the hospitality industry since she was 14 years old, starting out waitressing, working in kitchens and becoming a manager of a local chain restaurant. She was then made redundant due to COVID-19.
She wanted to do something for her husband's birthday during the first lockdown and had seen grazing tables were popular in Australia. She researched how to prepare the grazing table for weeks, put a photo online, then everyone fell in love with it. A friend saw the post on Instagram, sent her a message, and it spiralled from there in July 2020.
Nikki hadn't seen anyone else locally offering the same kinds of grazing platters that she could create. So, after the first platter was ordered on a Thursday, by the Sunday she had bought a domain name, set up a website and Instagram page, and launched a competition. Within a week, she had 1000 followers and it hit the ground running with orders. She went through all the proper channels of getting everything sorted out, registering, ordering products and checking allergens for things - and hasn't really stopped since!
What were the first steps to getting the business running?
Nikki firstly brainstormed the name - Hope & Graze - and checked no one else had it, and made sure the domain was available so she could set up her webpage. Social media was her number one priority, and still is really - it's important to stay relevant and relatable, jogging people's memories.
Registering and the legalities happened next. Then Nikki spent time working out the stock and what she could offer: she advises others to not go too hard, too fast with perishable stock, and not making everything available all at once.
What support was available?
Nikki's been overwhelmed with support and believes people are more community-focused around small businesses since the pandemic came about, especially when it comes to sharing posts on social media.
Friends, family and other businesses have provided guidance and support; her old restaurant manager shared health and safety advice with her, and gave Nikki guidance about registrations and policies.
Where are Hope & Graze's clients?
Nikki delivers Hope & Graze boxes locally around Eastbourne and Hailsham, but has had orders from as far afield as Hove and Worthing (coincidentally all on the same day!). It is just Nikki running the business, so she normally only accepts local orders for delivery, but others can come and collect.
What's the biggest piece of learning from setting up the business?
Nikki can't take on the world all at once, as much as she tries!
As someone running a business alone, for others in a similar position, Nikki would recommend not trying to take on too much, and not comparing yourself to others who may have more support and staff; it's better to see your own improvements and progress. Nikki suggests not underestimating how good your contacts are: making it known it's your own company does wonders. Additionally, she says that if you feel like you're going to provide a decent service, don't undercharge and undercut yourself: your time and experience are worth it for the clients that will come and find you.
Everyone's also been a lot nicer than she first thought they would be, as Nikki had experienced some harsher clients when working in restaurants. Her customers are very happy, as they get what they order and expect, so she has not received any complaints yet.
What are Hope & Graze's ambitions for the first year?
Nikki plans to streamline what she offers and mainly work weekends. She's been saying yes to a lot of things, but wants to be more available for her children during the week. She'll perfect what she's been doing to make everything bigger and better than they already are, and try to get someone to help with all those deliveries!
To hear Nikki talk more about her experience with setting up Hope & Graze, listen to the full episode via Anchor FM, Apple Podcasts, or Spotify.