Financial support for Eastbourne during the pandemic
This year the government is spending a staggering £280bn on measures to fight COVID-19 and its impact on the economy. Whilst schemes such as the Coronavirus Job Retention Scheme (furlough scheme) have received much attention, there are several other initiatives and grants available to support digital and creative freelancers, SMEs, and not for profits.
We share some of the lesser-known local and national schemes that are available to help digital and creatives in Eastbourne through these challenging times below.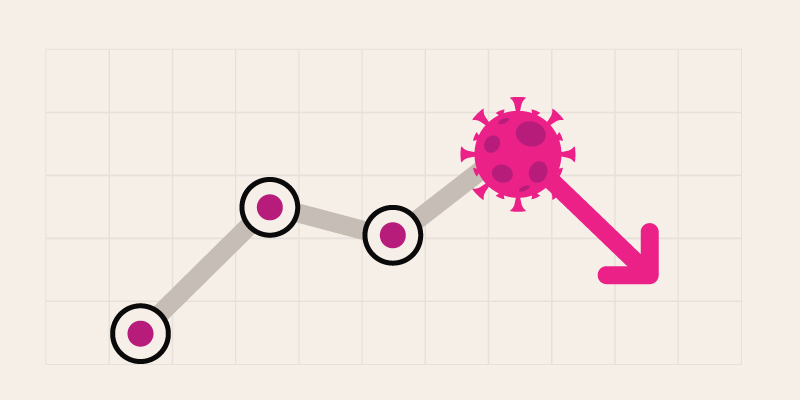 Arts Council
The National Lottery has several grants for individual artists and cultural organisations. Individual practitioners can apply for up to £10k to research and develop new opportunities or create new work through their DYCP grants. You'll need to be prompt as the deadline to apply is 18 February 2021.
There are also Arts Council schemes for organisations and institutions affected by the pandemic available here.
Digital
For digital, one of the lesser-known initiatives is Digital Drive. Whilst based in Durham, the projects can be based anywhere in the UK. The initiative provides up to 40% towards the cost of any digital projects. Funding can help towards costs for a new website, building a mobile app, bespoke software development, or digital consultancy.
Keep+ offers a similar scheme where they will fund 50% of digital consultancy or capital costs towards a new product or service.
Self-employed
If you're self employed and your business was impacted by the pandemic, then you may have already applied for the Self-Employment Income Support Scheme. Details for the fourth grant will be announced on 3 March 2021.
Which? magazine has published a useful guide here for all self-employed people.
Whether self-employed or not, if you've had to work from home due to COVID-19, you may be eligible to claim tax relief for up to £125 through a few easy clicks.
Charities and not-for-profits
When the Charities Aid Foundation launched their Emergency Fund for small charities affected by COVID-19, they were inundated with requests totalling £39 million. Whilst the fund is now closed, they have a useful directory and resources on their website detailing other funding opportunities.
If you're a not-for-profit or have a project supporting inclusion and/or engaging diverse groups in Heritage projects, check out the National Lottery for grants from between £3-10k and £10-100k.
Retail, Hospitality and Leisure
We know how important this sector is for Eastbourne and its community, and how hard it has been hit hard by COVID-19. Owners of shops, restaurants, cafes, drinking establishments, cinemas, live music venues with a rateable value under £51,000 may be eligible for up to £25,000 through Creative England's scheme.
Freelancers may also access the scheme if you're a sole trader with premises.
Other links
The South East Business Hub has a page dedicated to discovering other funding opportunities.
It's also worth speaking to the local council for information on finance, funding and grants, as they have access to funds from national government, in addition to guidance and support available from Eastbourne's Chamber of Commerce and the Federation of Small Businesses.
Use the Chalk community
Do you have an idea that needs funding? Are you looking for a digital or creative partner? Are you aware of any other funding schemes that would benefit our digital community? Tweet us or drop us a line and we can share it with the wider Chalk community.