Chalk Newsletter: April 2021
Our team spent a glorious morning out and about recently filming shots of all the best parts of Eastbourne, ready for some upcoming videos we're working on for Chalk.
We captured a few stills along the way to share with you, as it seemed too beautiful a day not to! 🏖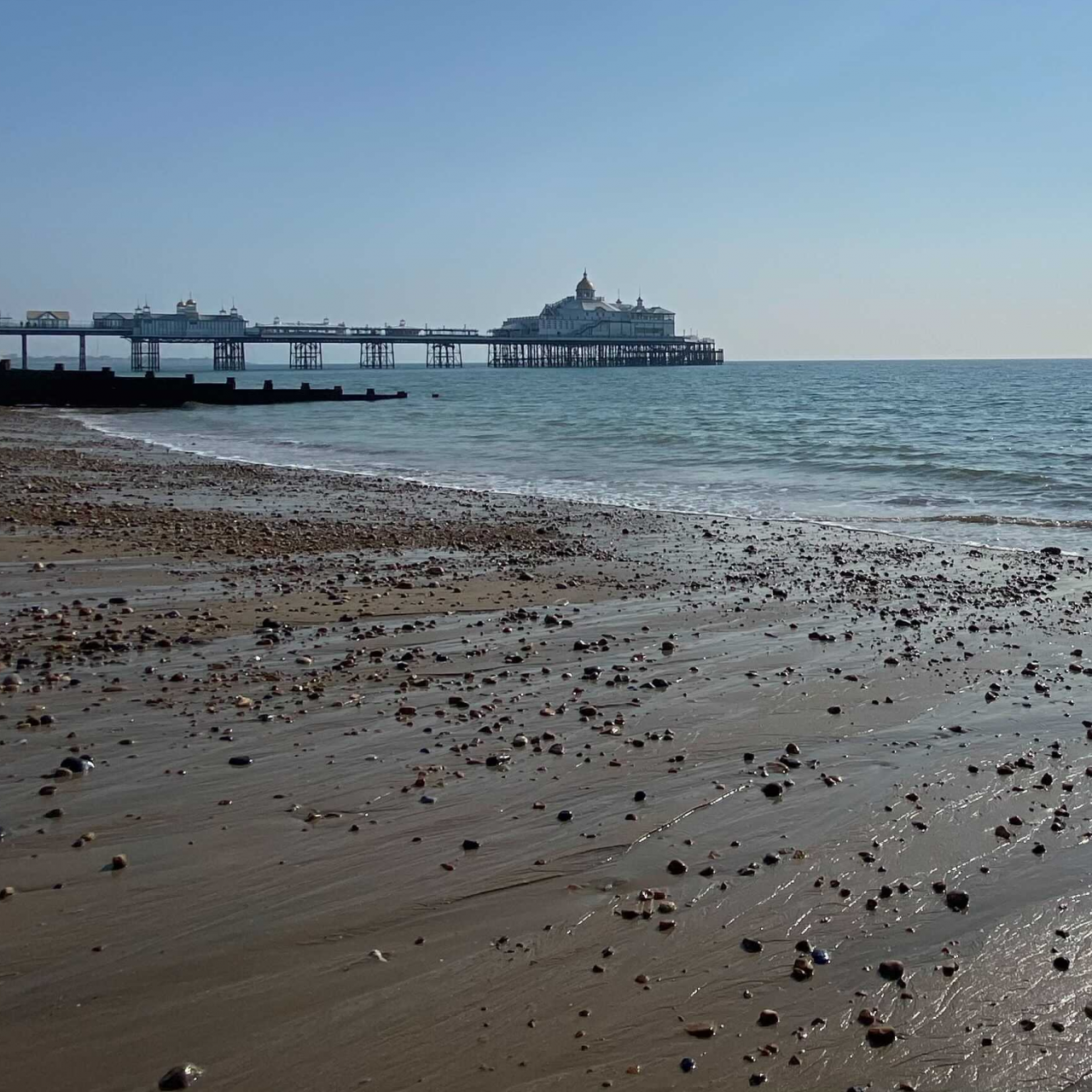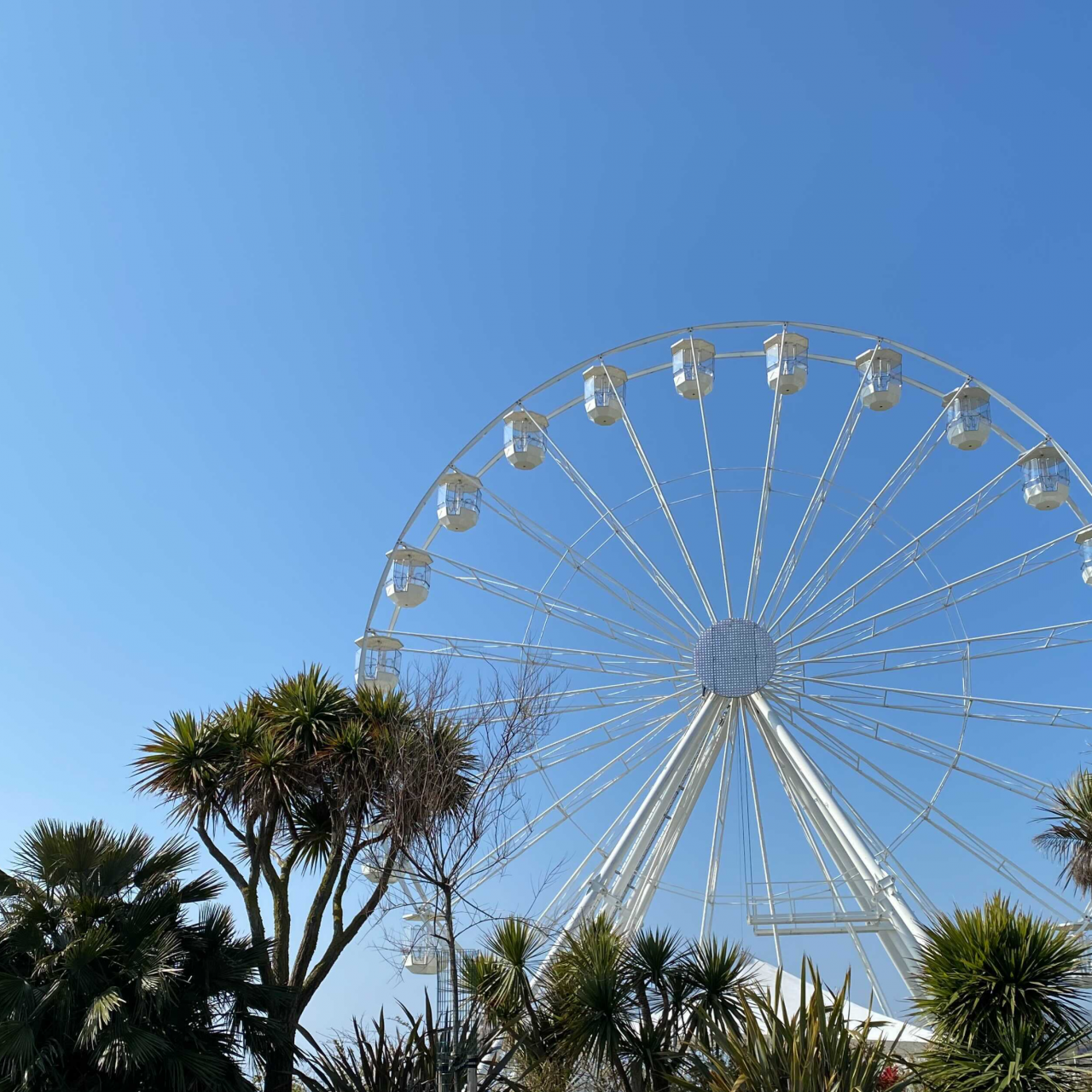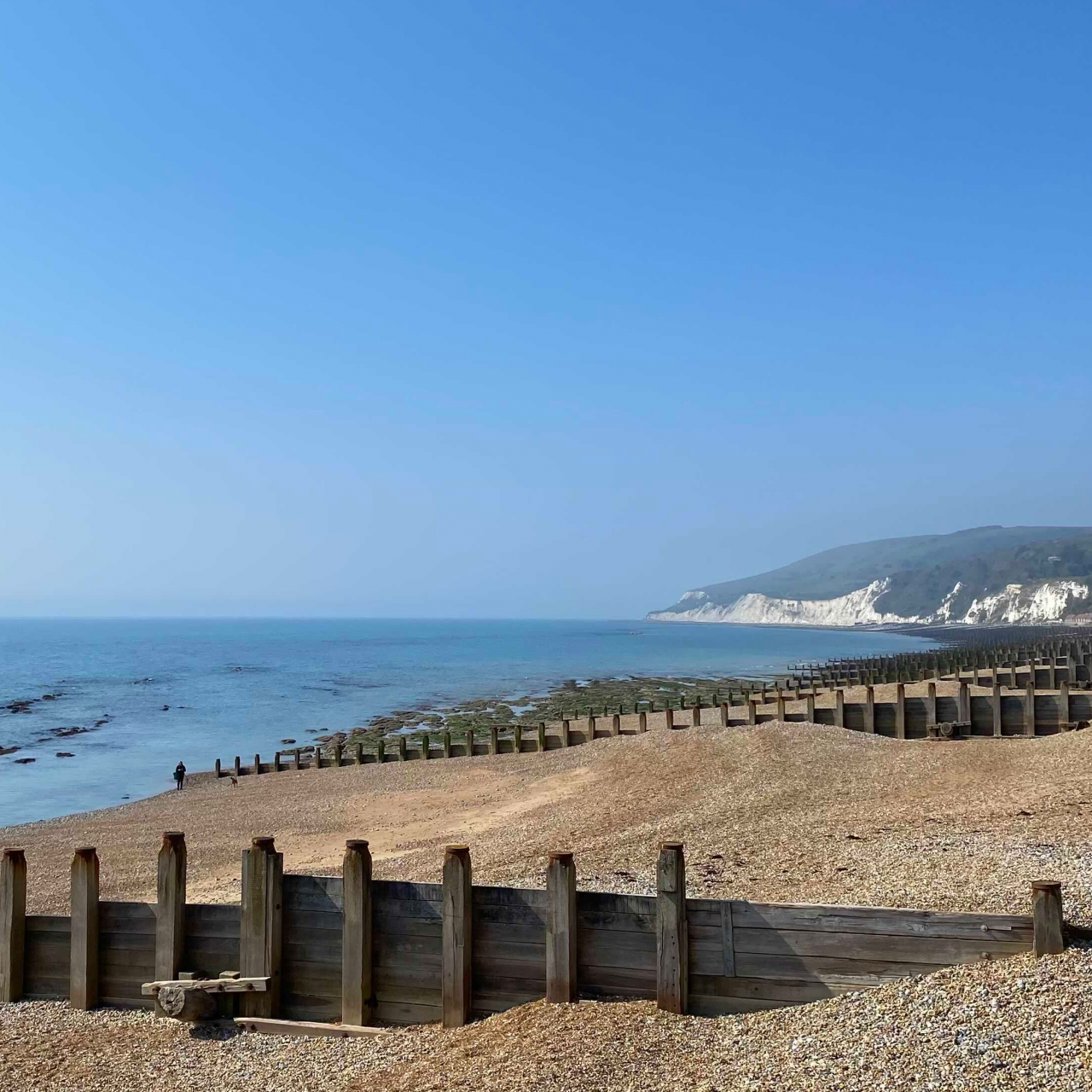 IN THE NEWS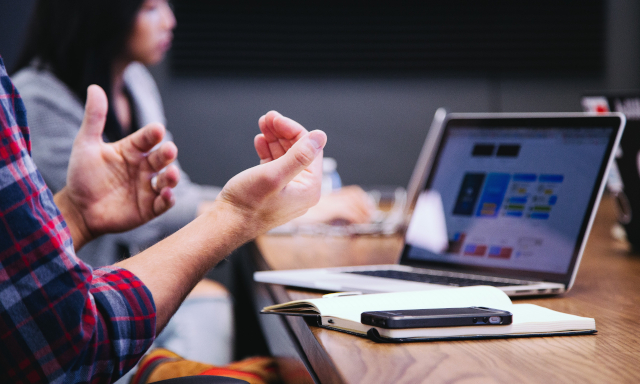 Could you become an Industry Champion?
East Sussex Careers Hub are looking for volunteers from any level and any sector to support young people as they prepare for the world of work. This could be through virtual events, mock interviews, round table exercises, mentoring schemes, or classroom and assembly talks. Can you help?

FEATURED PROFILE
This month, we caught up with Seb Cox, director and founder of Bubble Lightning, to find out more about him and his company.

Bubble Lightning - what's it all about?
Bubble Lightning creates bespoke 2D and 3D animations designed for social media engagement and alluring navigation on websites. They work on both commercial animation and feature-based animation like music videos, using top end techniques to bring high quality animations to brands.
The company is based in Eastbourne and is made up of a small team: Seb, the animator; Sophie Davies, the photographer and producer; John Black, the writer/model; and Barry Hudson-Taylor, the composer.

Where did it start?
Bubble Lightning is a sister company to Bubble Light Productions, Seb's video and film production company. Wanting to focus on a niche and concentrate on animation for websites, fashion companies, and social media, Bubble Lightning came into being in January 2020.
Seb has always liked a challenge: he learnt motion graphics at age 11 and focused on films for ages after that. He picked the hardest thing he could think of for his educational route - Physics (and aced it, with a 1st class degree and distinctions for his PGCE and NQT!), so he also works part time teaching A-level Physics at Hailsham Community College. With his film making, directing the animation company, and his teaching, Seb has a lot on his plate - but it's all good fun!
Tell us about your clients?
Bubble Lightning works across different areas from commercial animation to feature films.
One project Bubble Lightning have worked on is for ByBryny, a fashion company who design 90s rave-style clothing. Bubble Lightning used a 3D camera technique and cycled between the images using animated elements, overall creating an eye-catching animation to attract people on social media.
Bubble Lightning enjoys and prioritises working with local businesses, such as an Eastbourne-based skateboard shop and a coffee shop. They also do a lot of their own productions, as well as client-based work.
See Bubble Lightning's show reel below for examples of their work, or visit bubblelightning.com.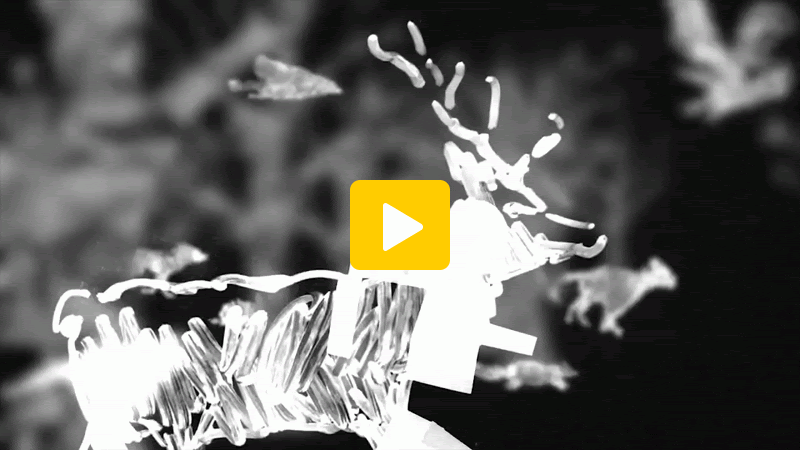 What challenges have you faced during the pandemic?
Launching the company in January 2020 and the pandemic starting shortly thereafter meant a quick shift of direction for Bubble Lightning. Originally they were going to focus on tech promos, but within just a month they found they had to rebrand. It also meant networking for the new company was hard, as it wasn't face-to-face.
Bubble Lightning has only really existed during this fluctuating situation, but they would like to work with more fashion brands in the future, as it's very colourful and Sophie is great at fashion photography, as well as securing more regular animation-based and social media clients going forward.
What advice would you give people trying to start working in animation?
Don't spend a lot of money getting good at it. Buy a super basic Wacom tablet and practice on free or cheap software like RoughAnimator which will help you get to grips with the process. Blender is also fantastic for 3D animation. Try tutorials, learn any animation styles out there, and watch a lot of animation too - this will help you decide what you like/don't like in terms of styles.
Once you've got to grips with your ability, work out where you want to work in the animation industry. You can do this by doing projects for other people, creating your own projects, asking for work experience at animation studios, and getting into the right mindset.
Why Eastbourne?
Seb loves Eastbourne and definitely wants to keep the company based in the town. He loves the textures, environment and aesthetics of Eastbourne for his filmmaking and photography. Although there can be less business by the coast, having the sea on your doorstep is a fair trade off!
If you'd like your company featured in this section, please click here to book in a chat!

SHOUT OUT
Custom software company Switchplane are looking for a full time web developer to join the Switchplane family to work on all of their clients' web software and app development projects, plus two internal Saas projects.
The developer will be a team player and a good communicator who loves solving problems, with a growth mindset and understanding of continuous improvement principles. In terms of tech, Switchplane use Docker and AWS environment, with a PHP, Javascript, and MySQL web stack and a Flutter/Dart app stack.
If you're interested in finding out more and joining the team remotely, see switchplane.com - or if you know someone, forward this email to a friend.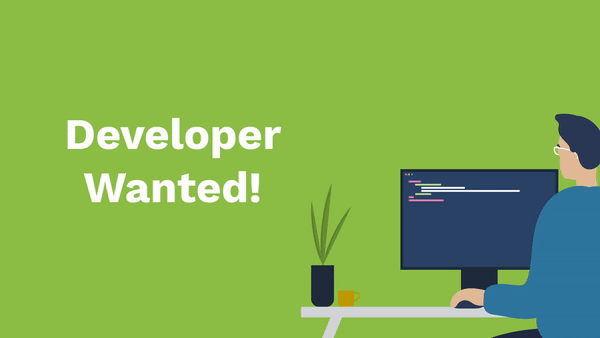 Events
ASK THE ONLINE BRAINS SPRING 2021
6 May 2021, 7.45pm - 9.30pm, online, free.
A friendly environment for everyone to ask their "that thing you've never understood but always been too afraid to ask" questions, plus any other topics you feel like talking about. For seasoned pros or absolute beginners, it's open to everyone interested in web tech.

ONE LAST THING...
Do you have a job you want to advertise, have a great case study to talk about, or would like to be featured in a profile? Simply reply to this email and Sarah, Garry, or Donna will get back to you. We'd love to chat!