Chalk Newsletter: August 2021
Eastbourne is in full bloom at the moment, with the summer holidays well underway. How are you enjoying the south coast this summer?
We're looking for individuals and/or companies to feature in our upcoming newsletters, so if you'd like to share a bit more about yourself with our growing network, just reply to this email and we can book in a chat.


Audio: Virtual work experience session from East Sussex Careers Hub available to all
🚨 This is for our student subscribers and careers leaders!
Ruth Francis from East Sussex Careers Hub recently carried out a virtual work experience Q&A with some local employers and this session is now available to listen to via SoundCloud.
Ruth asks the employers useful questions on how to get into digital careers and other industries, things they wished they'd known at school, qualities they look for in candidates, as well as general advice about employment.
Participants in the Q&A session included Donna Fielder, Operations Manager at custom software agency Switchplane; Rob Josephs, Schools Manager for Albion in the Community; and Sam Kirwan, Home Manager at Sovereign Lodge Care Centre.
Give it a listen for some useful tips, straight from the mouth of businesses!

IN THE NEWS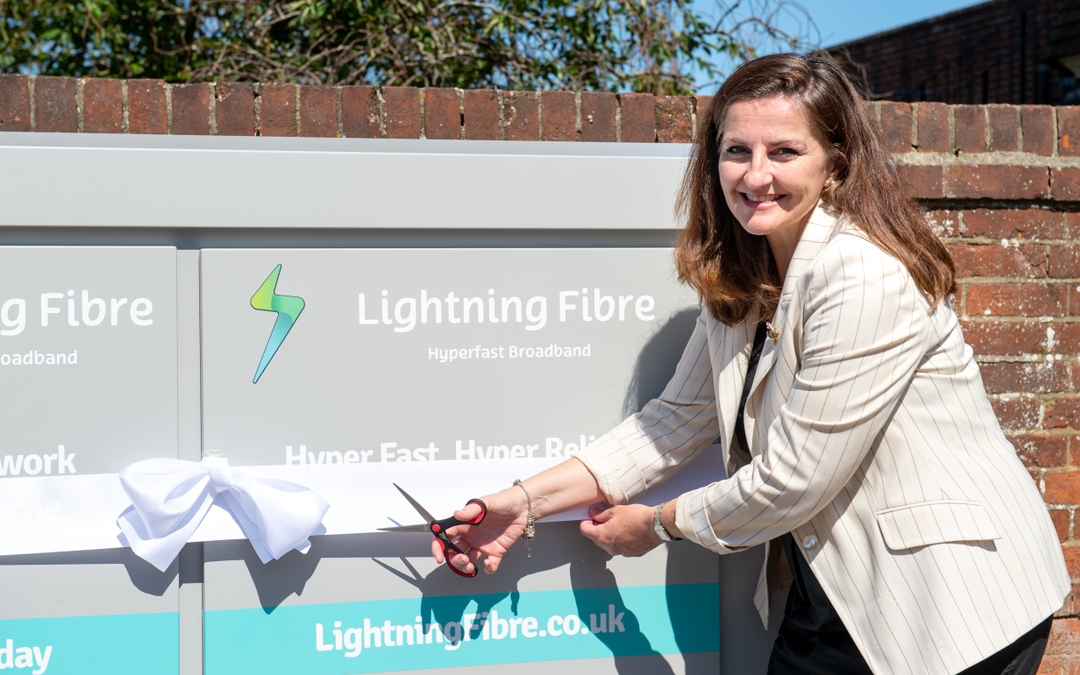 Lightning Fibre launches full fibre broadband in Old Town
This month, network operator Lightning Fibre has launched its hyper fast, hyper reliable service to more than 6000 more homes and businesses in Eastbourne.
MP Caroline Ansell cut the ribbon on the latest released area cabinet, stating: "It's my great pleasure to support this local business; I have followed their progress from the early days of securing funding through to today, a great day for the firm and for Eastbourne. Not only is Lightning Fibre levelling up the area, for the digital age, but they are also creating local jobs and contributing to the local economy."
The company is gradually rolling out across Eastbourne and will eventually reach 53,000 premises, starting in areas of high demand first.
How did this start?
Lightning Fibre started three years ago when no full fibre operations were interested in investing in Eastbourne to replace the old, local copper wires. Lightning Fibre felt Eastbourne deserved a full fibre broadband network suitable for our digital age. The company also supports local good causes, sponsoring a beach, supporting the Children with Cancer Fund, and sponsoring grassroots football teams 'Sovereign Saints' and 'Seaside Rangers'.
Good news: work is ahead of schedule
Ben Ferriman, Founder and CEO, added: "As a unique and locally-founded full fibre network operator and ISP, we continue to achieve so much. I'm pleased to say that we're ahead of schedule and I can announce a further acceleration of our build across Eastbourne, Hastings, Heathfield and Hailsham is now underway. My thanks go out to fellow residents who are patient during the works and to Caroline Ansell for her ongoing support."
How can you support this infrastructure upgrade?
The public are encouraged to register their interest online to help the company optimise the roll out across the town.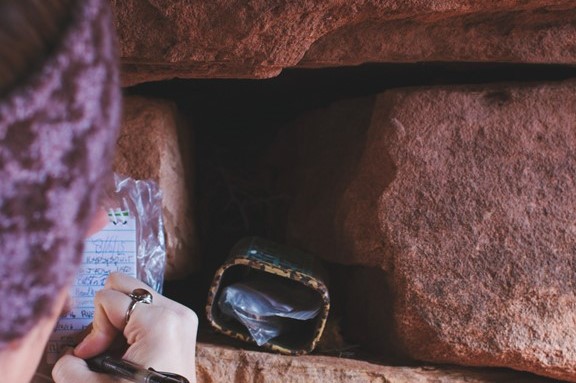 New digital cultural experience comes to Eastbourne, Hastings and Bexhill
Looking for something different to keep the kids occupied until the end of the holidays?
England's Creative Coast, a new outdoor cultural experience, is running until November 2021. The project brings together the Waterfronts commissions and the world's first art GeoTour, combining art and digital technology.
Geocaching is a form of digital treasure hunt which uses GPS-enabled technology to help people locate the hidden geocaches in-person.
Eastbourne
Three geocaches are located in Eastbourne: start at Towner Eastbourne and follow the digital GPS trail to hunt out a series of hidden objects and uncover the Towner's series of geocaches. Each object has a QR code through which you can listen to an audio work.
Following the route, you can enjoy the coastline before arriving at the foot of the South Downs and, from there, you can continue to Whitbred Hollow to experience Mariana Castillo Deball's Waterfronts commission close up, presented by Towner Eastbourne.
Hastings
The six Hastings geocaches, made by artist-led groups, reflect personal impressions of living by the sea, and explorations of Hastings' coastal stories and history.
If you choose to walk between all of the Hastings geocaches, the six-mile walk incorporates some of the most scenic spots in the town with sea views from start to finish, passing by Hastings Contemporary and artist Andreas Angelidakis' Waterfronts commission en route.
Bexhill
The De La Warr Pavilion has worked with artist Holly Hendry to create Bexhill's artwork as part of this scheme. Three geocaches await you in the town, thanks to work carried out with Holly, school children, and the local Scout unit.
You can participate by downloading the free GeoCaching app and using GeoTour code: GT4A5. Free tickets to Hastings Contemporary are available for people who find all six Hastings caches.

EVENTS
Startup Patterns and Practices
Thursday 26 August 2021, 7 - 8.30pm, online, free.
Brighton Web Development Meetup will be hosting a talk by Andrew Cheeseman, a CTO, lead architect and senior developer with over 28 years' experience working with AWS, Creative Technologies, Microsoft and IBM. This session will cover what technologies and practices you should consider when building new web applications - the good and bad, dos and don'ts of startups.
AFFILIATE HUDDLE
Tuesday 7 September 2021, Brighton, free.
Affiliate Huddle, a free one-day conference dedicated to affiliate marketing, is back. It aims to be an event that shares knowledge, celebrates best practice, and creates debate in a relaxed environment. Networking and meeting your peers is as much of the experience as the talks delivered by leading experts.
BRIGHTON SEO: AUTUMN 2021
9-10 Sept in-person, 23-24 Sept online.
Brighton SEO's in-person event at the start of September offers a wide range of training courses covering everything from Advanced Google Analytics, Advanced Javascript SEO, and Beginners SEO training to Copywriting for SEO, Python for SEO, Social Media Strategy Training and UX for Marketers training.
The online event later in the month includes two days of talks to watch for free, wherever you are in the world.

ONE LAST THING
"Brushing off its time-worn image, the sleepy Sussex seaside town has made a clever turnaround fusing old-school quirk with a fresh blast of culture."
If you missed it on our social media this month, like us you'll be pleased to see Eastbourne was featured as a Staycation resort in high-profile Condé Nast Traveller Magazine's September issue, complete with mentions for some of our beautiful independent retailers, cafes, and galleries.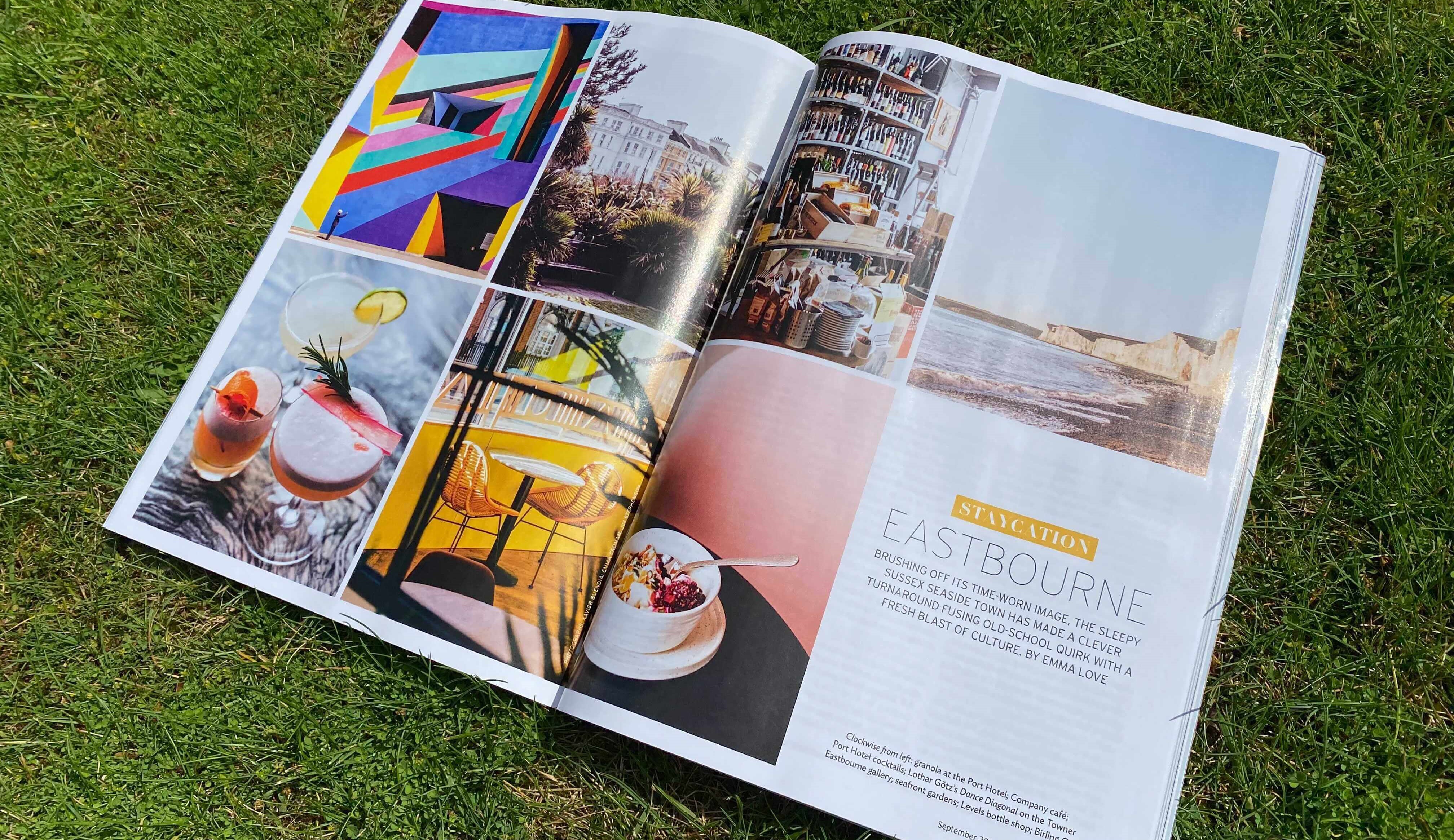 If you don't already follow our social media accounts, ummm, well... this is awkward. Give us a follow!