Chalk Newsletter: November 2021
This edition features tips on how to run an eco-friendly website, a profile on Martyn Billing at Calibre Marketing, news on the latest high-tech attraction at Drusillas, and more...

In the news

How eco-friendly is your website?
In light of the Glasgow COP26 Conference, we thought we'd take a look at the environmental impact of our industry.
On the face of it, it might not feel like your internet usage is burning much energy, but it does use a lot of electricity from the (not yet 100% renewable) grid
There are tools available to calculate the impact of your website based on data transmission, such as Digital Beacon.
There's some good news.
Some of the big-name cloud servers including Google Cloud and Microsoft Azure are already 100% green. Amazon AWS is too in a few regions including Europe (Frankfurt) and Europe (Ireland) and is aiming to power its operations with 100% renewable energy by 2025.
We should be mindful of our digital usage, alongside everything else we consider. As responsible digital users of the 21st century, we should take any small steps we can to help reduce our carbon footprints for tomorrow's world.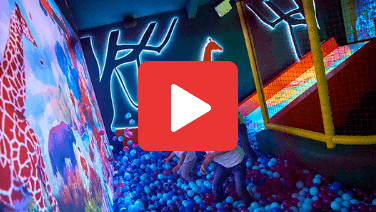 New software experience for little eyes!
Drusillas Park opened its new immersive experience, SPARK, on Saturday 20 November. Eighteen months in the making, this new ground-breaking attraction is the UK's first and only fully-interactive play experience of its size: a bespoke, immersive play experience at the zoo.
Extensive 360° projection software transforms an ordinary space into an extraordinary world, offering a highly unique, sensory experience.
Visitors can book a SPARK experience at weekends and school holidays.


Creative Technology Report coming soon
In January, Locate East Sussex will be asking for your input, as a Chalk subscriber, on a new Sector Report on the Creative Technology sector within East Sussex.
The Report will be created to highlight how established the sector is within our county and demonstrate that we are an attractive location for companies looking to set up their commercial interests. Specifically, Locate East Sussex will be looking for information on why you set up in East Sussex, what support you are given, why you stay in the county, and what growth potential you see for your own business and the sector.
Watch this space for details in January 2022!

Featured Profile
This month we caught up with Martyn Billing to find out more about his business, Calibre Marketing.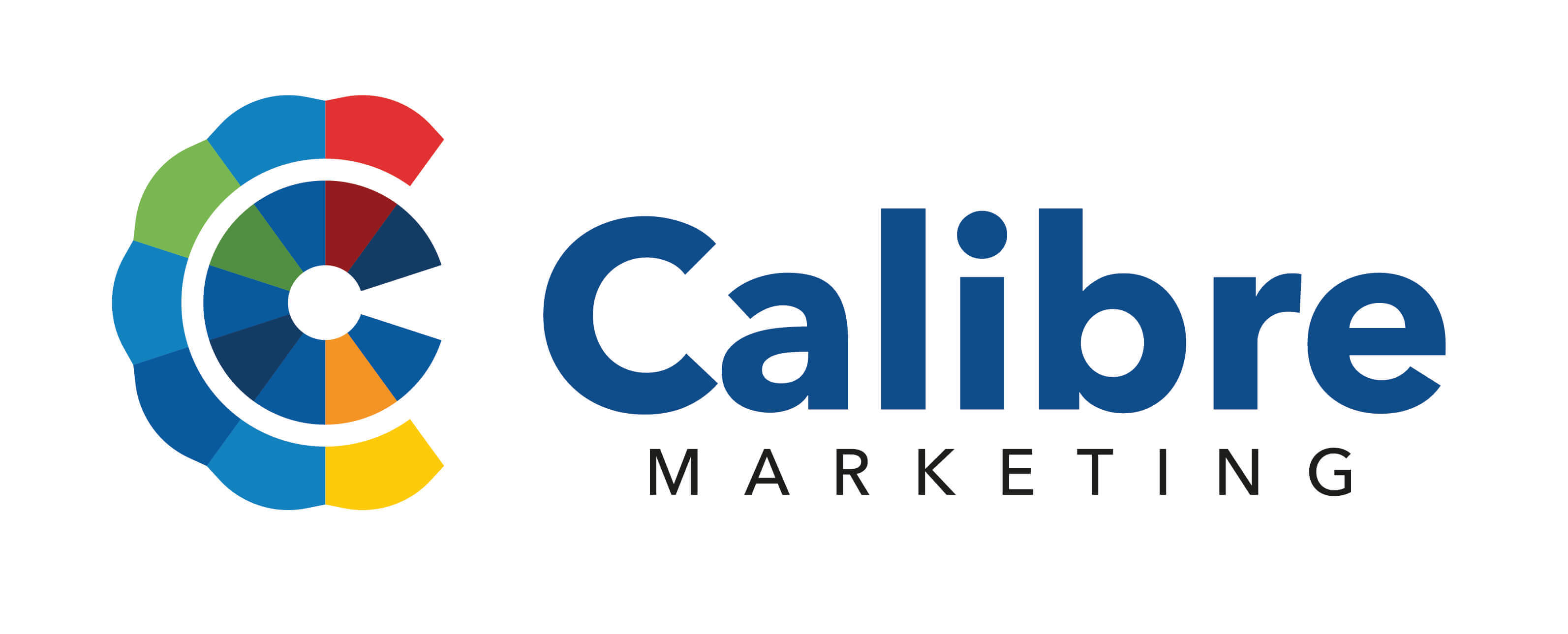 Martyn, tell us about your business!
"Calibre Marketing is a full-service marketing and communications agency offering a complete range of search, direct and media marketing activities. We create all of the content, such as optimised website text, news blogs, social media posts, newsletters, press releases and articles in-house, just outsourcing website technical development and graphic design to a number of trusted associates.
"All of our crew members work with specific clients, so they build up a good rapport and become a key part of their team. Whilst we all occasionally meet up (less so recently!), we have always run a virtual office, so the pandemic has not made much difference to us. Many of the crew also have their own interests, which adds creativity and diversity to our business, and they have the flexibility to work when it suits them, so we are not 9-5."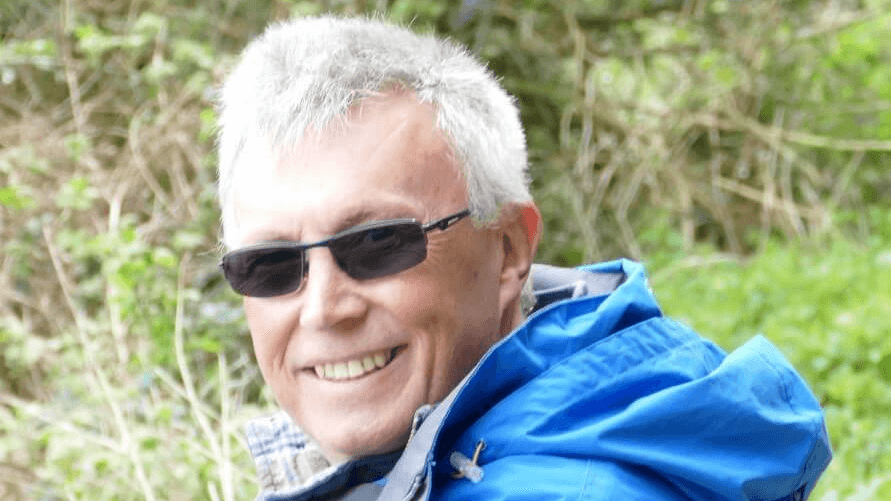 How did Calibre Marketing come about?
"I started the company just over 20 years ago after I had been made redundant. Strangely a few months before that, I had woken up in the middle of the night and made a plan for what I would do if I started my own agency, including naming some firms I wanted to work with, a number of which have actually become clients. So after the redundancy, I decided to take the plunge and make my plans a reality! I started with two main clients and it has successfully grown from there."
Tell us a little more about the work you do.
"As mentioned, our services include a full portfolio of search / online, direct and more traditional media marketing activities. Usually our first piece of work with a company involves improvements to their website ensuring that it is fully optimised, so we do more web development than you might think.
"We're also active on the PR side; for some clients we act as their PR agency, working on press releases and articles, case studies etc, and placing them in both the printed press and in online media. As an example, we handle the European PR for Daikin air conditioning.
"We've recently begun offering a simple to use CRM system to clients so they can keep their customer and prospect details in one place. It links to the e-newsletter and you can record LinkedIn connections and the latest activity with each contact.
"I also undertake some consultancy work for Edeal, supporting small businesses, and I am the chair of the local Young Enterprise board (we are currently seeking business advisers to help in local schools and colleges). In addition, I support my son as we also together own a relatively large cider making business, based on an orchard near Tunbridge Wells. We sell Ascension Cider locally and all over the country."

What sorts of clients do you work with?
"We generally work with clients on a month-to-month, retained basis, essentially as their outsourced marketing team. Our clients, mostly B2B, are large and medium-sized businesses, or small ones that want to grow. Most have been with us for many years.
"Typically we work with about 15-20 companies at a time. A lot are in the construction and process industries, including HMD Kontro Sealless Pumps locally, as well as those in the recruitment industry such as Blue Arrow."
Do you have a case study to share?
"Whilst we are usually working for product manufacturers and service companies, quite a few of them in the construction and related industries, recently, over the last ten months or so, we have been working with a medium-sized firm of heating & plumbing engineers in South London. Their results really show what we can do if given relatively free rein to utilise all of the tools in the marketing mix.
"When we first had contact from the client, they were heavily reliant on a Google AdWord, Pay Per Click campaign to generate enquiries. At the time, they were paying over £8 per website visit with a relatively low success rate.
"We completely optimised their website for the services they provide and they are now receiving over 50% of visitors from natural search results, from almost zero, whilst at the same time, the total number of visitors to their website has quadrupled. Although we are still running a much more focused AdWord campaign, the average cost per click is now under £3. At the same time, we have run a small Facebook campaign, which is delivering visitors to their website for about the same cost for each.
"We blog and post for them each month across all relevant social media platforms. We have used LinkedIn and a direct marketing campaign through monthly electronic newsletters to engage with letting agents and landlords for regular gas safety work and we also manage their presence on facilities such as Next Door etc. Meanwhile, their better optimised and populated Google Business profile is generating a very good number of visitors per month. All in all a real success story, as I say, from allowing us to utilise all of the relevant tools in our service offer."
Have you had to adapt your business over the last two years, and if so, how?
"As we already worked remotely, we didn't have to change too much - just more Zooms! The pandemic didn't hit us too badly, but we did undertake a marketing push in case we saw clients drop off. We picked up some more clients about six months in and the vast majority of our existing clients came back, some even stronger, so we're actually busier than before. A couple of new crew members I'd had my eye on came on board, as they'd been made redundant elsewhere, so they have helped to support that growth."
What advice would you give people trying to start working in your field?
"Get some experience on the client-side before working in an agency. This will help you to understand your client base and how a marketing team should function. It's also useful to get a qualification that specifically relates to marketing - the CIM Diploma is very good."
Why Eastbourne?
"I've always been Sussex-based, and I grew up near Uckfield. Whilst I moved to Berkshire to work for 3M for a while, I then got another back in Sussex at Concord Lighting in Newhaven. After working in Eastbourne with Nobo, I've stayed as it's a lovely place to be. I think once you get here you stay here, the local scenery is great for walking and mountain biking and the sea is close for sailing.
"When I first started Calibre, we had clients all around the country. Then I became tired of all the travelling so focused on the south east. Now it doesn't matter where we work, and some recent new clients we have yet to even meet in person but have successfully started and grown their marketing activities and businesses!"

Careers

Booksy UK is hiring!
Booksy UK, the leading beauty marketplace for finding, scheduling and managing appointments, are currently recruiting for a Finance Manager and HR Business Partner to join the team based at their UK head office in Eastbourne. Other roles are also available. If you, or someone you know, is looking for a new role locally, take a look!

ONE LAST THING

Can you champion your industry?
East Sussex Careers Hub is looking for Industry Champions who would be willing to take part in upcoming events at local schools or colleges. They have recently added more events to this academic year's calendar.
If you can inspire a young person and would be willing to take part in mock interviews, mentoring sessions, work experience or careers fairs at a local school, get in touch with the relevant careers lead mentioned in the calendar.

From Sarah, Garry, Donna, and the Chalk team 👋